Why a PGDM Human Resources Course is the Perfect Career Choice for You?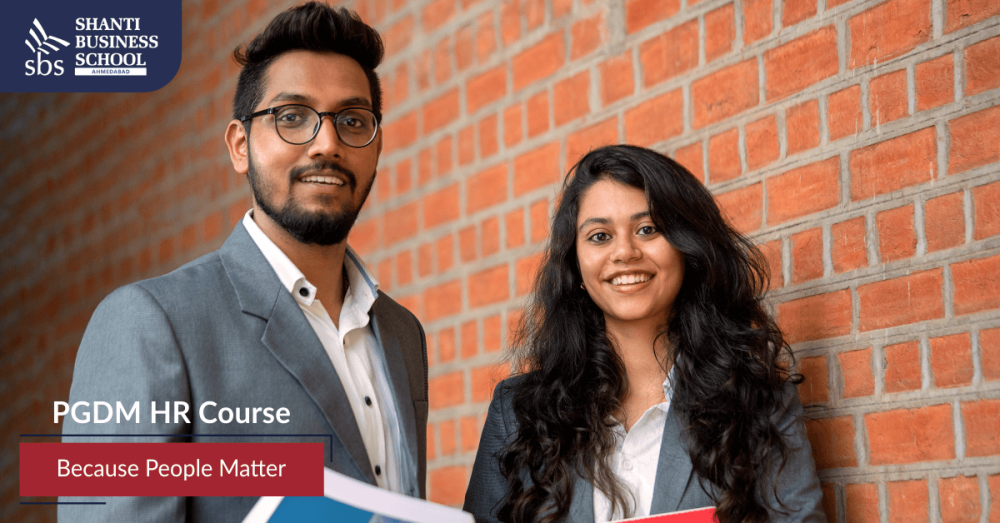 Without a credible HR team, would enterprises ever meet their talent requirements? The world runs on manpower. The unlimited potential- be it in finance, sales, marketing or more are all unearthed and discovered by a credible HR team. In fact, without Human Resources holding the fort down for the organization, there'd be complete mayhem and loss of control amongst departments, designations, and the organization in total. While digitalization has set foot on most of the core departments in a business, HR still stands as one of the crucial milestones that keep the enterprise or business glued together. If you've always felt leadership qualities flowing through your veins- a career in Human Resources is the one for you. But, how does one break into the HR scene? With an equally credible PGDM Human Resources Course!
What is HR PGDM?
If you have studied corporate and private businesses, by now you must have realized how crucial the role of an HR personnel is. From sourcing the right candidates to maintaining payroll, crucial legal documentation, employee safety and welfare, employee entertainment- the list goes on. Human Resources is more of a guiding body that acts as the backbone of an organizational structure. However, HR, as crucial as the role is, enjoys multiple privileges. Life as Human Resource personnel opens up endless opportunities for you. You can literally infiltrate any industry of your choice, provided you have adequate knowledge and expertise in the same. Moreover, as an HR your career growth is unlimited, no matter which industry you choose to settle for.
Are You Eligible for a Career in HR?
Leadership skills form 50% of the basic requirements, but the list doesn't end there. Everything from finance management to operations falls under the HR's purview which means you have to juggle a medley of talents to become a professional at your career. Apart from leadership qualities, you are expected to have a sound presence of mind, reasoning and convincing skills, trend upkeeping skills, a sound knowledge of employee entertainment and welfare. Most often, you would find all these qualities hidden deep within you, something that a professional guiding body can help you uncover.
Breaking into HR
The skills you possess has the potential to grow and thrive, provided you hone them well. You need to keep the age-old rules and regulations in mind, learn the fine art of selecting the crème-de-la-crème of the lot, hand-pick employee and organization welfare decisions- there's a lot that goes into HR. However, if you feel like a reputable designation in the HR department is the one job for you, educational institutes like Shanti Business School will willingly open their doors for you. With a world-class infrastructure to aid you in every step paired with some of the best industry-bred faculties, you are looking at a seasoned course that helps you navigate the HR platform with comprehensive and in-depth skill-building knowledge.