PGDM Finance Courses- The Gateway to a Secure Future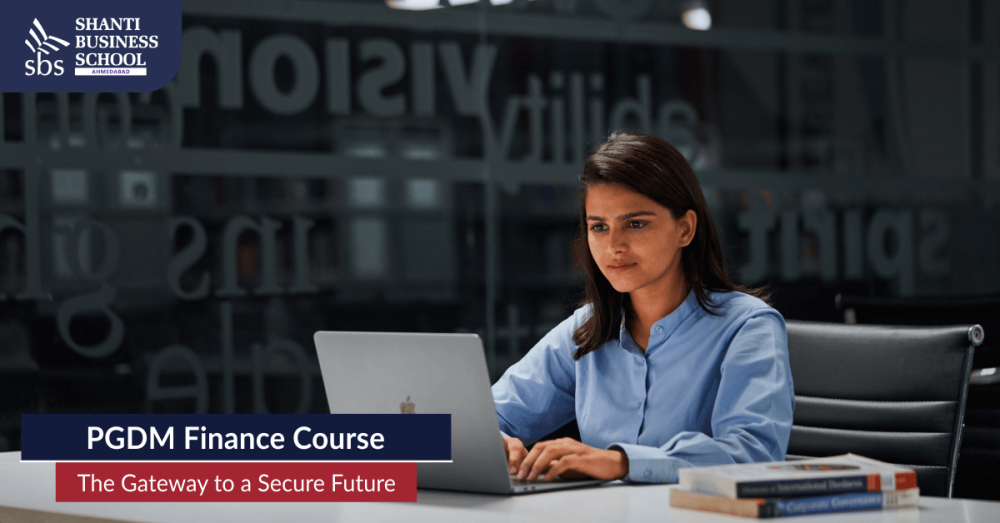 Let's face it, finance is the lifeline of industries today. Have you ever come across an organization without a professional finance department steering the organization in the correct path? The art of finance, i.e. the art of money management will continue to be one of the critical aspects of organizations regardless of the genre or industry type. The future prospects in a career as such seem endless, doesn't it? So, how do we break into such a ballooning career? We have three simple words for you- a 'PGDM Finance Course', and that too from one of the most reputable business schools ever!
Overview
Pursuing a career in banking and finance could really be the career break you're striving for, but before we dive right in- here's a brief overview of what you can expect when you sign up for a PGDM finance course.
This PGDM course is exclusively designed for eligible students who'd like to enhance their comprehensive skills in finance management. The curriculum covers a wide variety of finance management scopes such as acquisitions and mergers, capital management, international finance management, and more. The curriculum would also help students hone their knowledge and responsibilities in terms of analysing organizational costs, expenses, profits, loses, and more.
Scope post-PGDM Finance Course
A big sector with a bigger opportunity to grow, thrive, and prosper- here's the scope for students pursuing PGDM Finance Course can expect.
Careers would include asset management, financial planning and advisory, investment banking, retail management, taxes, financial risk management, and more. If you're looking at career options, here are some of the common opportunities PGDM Finance students can opt for-
If you're looking at a career in finance, here's what you need to know-
In a Nutshell
If you feel you have the core skills to hand-craft a flourishing career in finance, a diligent educational body can help you polish them better. There are a lot of strategies that blend maths, logical reasoning, and managerial skills together to create a professional that excels at finance management. If you're considering a career in this ballooning industry, you have proficient business study institutes like Shanti Business School there to help you hone these skills. With state-of-the-art infrastructure and world-class faculties guiding you at every step, we are sure the future you dream of is just an eye-blink away.