Welcome to Shanti Business School Alumni Association
SBS Alumni Association is a registered body under the Society Act-F/20451/Ahmedabad and Trust act – Guj/20869/Ahmedabad. The objective of the association is to provide a global, vibrant network that connects and engages all SBS Alumni with SBS in mutually beneficial and actionable ways.
To be a centre of academic excellence and research that nurtures industry-ready and socially responsible management professionals.
To offer rigorous practice-oriented education well-suited to meet the challenges of businesses and industries.
To inculcate values, ethics, and sensitivity towards the society, country, and environment.
To provide a conducive environment to all the stakeholders to enhance the quality of teaching, learning and research.
Facilitate the association of alumni with their Alma Mater by promoting interaction and networking.

Contribute to the SBS vision of creating Strategy Leaders in Business Management.

Collaborate for facilitating and supporting selected alumni participation in ongoing academic activities including teaching, research, workshops, conference events, placements, and MDPs.

Help alumni to achieve their professional and societal goals.

Promote best practices in different areas of business management for the benefit of society.

Create public awareness about Shanti Business School (SBS) and its alumni.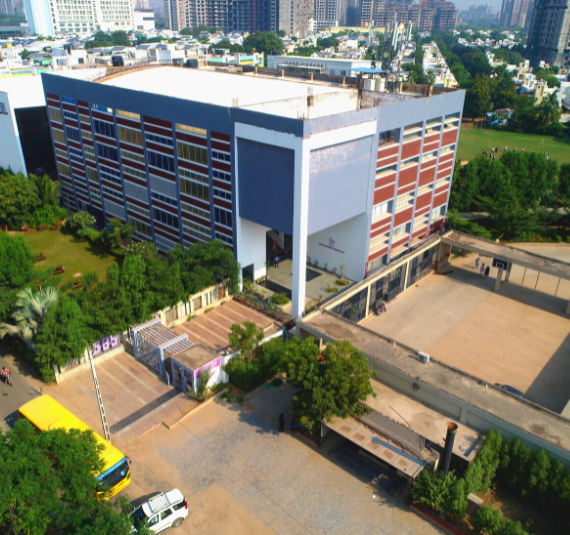 Trustees

Dr. Neha Sharma
Director, SBS

Prof. KGK Pillai
Executive Registrar, SBS


Carl Saldanha
Batch 2011-13

Nishant Shrimali
Batch 2014-16

Shailja Zumkhawala
Batch 2015-17

Anuja Pathak
Batch 2016-18


Zaid Ahmed Farooqui
Batch 2017-19

Siddhi Maheshwari
Batch 2017-19

Manish Kumar Roy
Batch 2017-19

Gautam Sarkar
Batch 2017-19

Aayushi Ashok Soni
Batch 2017-19

Sangita Mukherjee
Batch 2017-19

Hiral Jadeja
Batch 2017-19

Apoorva Pathak
Batch 2017-19

Neha Khyani
Batch 2017-19

Misha Mahesh Bhatt
Batch 2017-19

Hiral Panchal
Batch 2018-20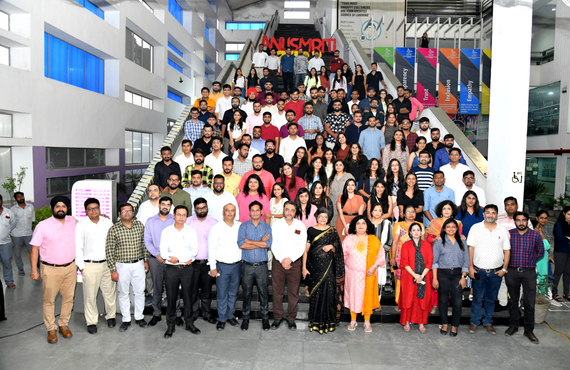 SBS Alumni Association
Membership
Any student graduated from Shanti Business School, Ahmedabad can be a member of SBS Alumni Association.
Any member not interested in continuing with the membership can make an application to the President/Vice President of the Association in writing.
Benefits To The Alumni
The Alumni Members will be able to avail the following services from SBS, Ahmedabad from time to time.
Management Committee
The tenure of the Management committee is 3 years. The Committee will chart out the activities they plan for the Association every year.
Research Benefits
The Alma Mater will extend access to its Library free of charge. They can borrow the books from the Library.
Update Information
The Institute will update and keep all Alumni informed on the latest development and events using email communication made available to the Institute.
Alumni ID cards
On request, the Alumni will be provided with Alumni ID card which can be used as a proof of the Alumni Status.
Event Invites
Members of the SBS Alumni Association be will be invited to the SBS campus to attend social and cultural events, seminars and guest lectures.
Alumni E-Newsletter
To stay abreast with the happenings at the Institute, they once called home, the Alumni Newsletter committee will bring out period newsletters and the same will be circulated amongst the Alumni by the Alumni Office at the Shanti Business School campus, Shela, Ahmedabad.
Lecture/Mentoring invites
Members of the Association can be invited to deliver guest lectures and workshops on approval by the Academic Council. They will be invited to mentor and guide the current students in projects and industry assignments.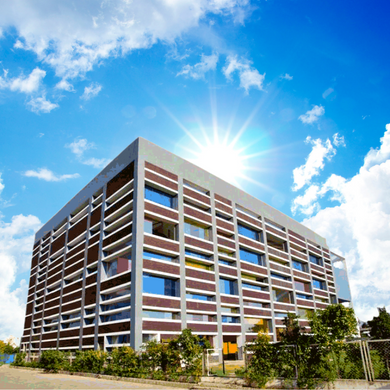 Office and Address
SBS Alumni Association

Shanti Business School, Opp. Vraj Gardens, Shela, Ahmedabad - 380058

Phone

Registration No

Guj/20869/Ahmedabad dated 30-1-2019